Kings Head Chess Club
Trip to Cappelle la Grande
The 2020 and 2021 trips to Dunkirk were cancelled, mainly because of travel and business restrictions in both the UK and France caused by the coronavirus pandemic. Hopefully we shall be going again in 2022; we shall discuss this at the AGM. Members will receive emails and non-members can revisit this website for updates. See the 2019 photos and our pre-2017 pages to get an impression of the weekend.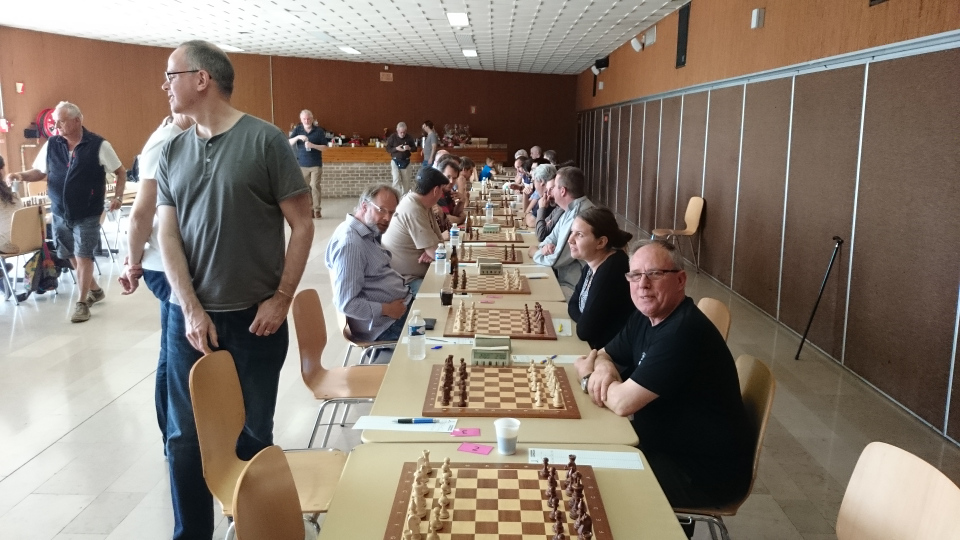 The Dunkirk tourism website contains lots of useful information for exploring Dunkirk. The beach is huge and beautiful with plenty of bars and restaurants, an art museum, a museum of the 1940 events on the beach and even a casino.
Cappelle la Grande has a planetarium 50 metres from the Palais des Arts with a permanent exhibition and regular lectures. There is also a bar / cafe / tabac / newsagent.
The Cappelle Open
Each year (in February / March), the Cappelle la Grande Chess Club organises a 9-round Open International tournament in the Palais des Arts. See the FIDE calendar near the tournament date.
Up to 2016 this was one of the largest opens in the world, with up to 750 players. Here is a photo taken before round 1 of the 2016 Open.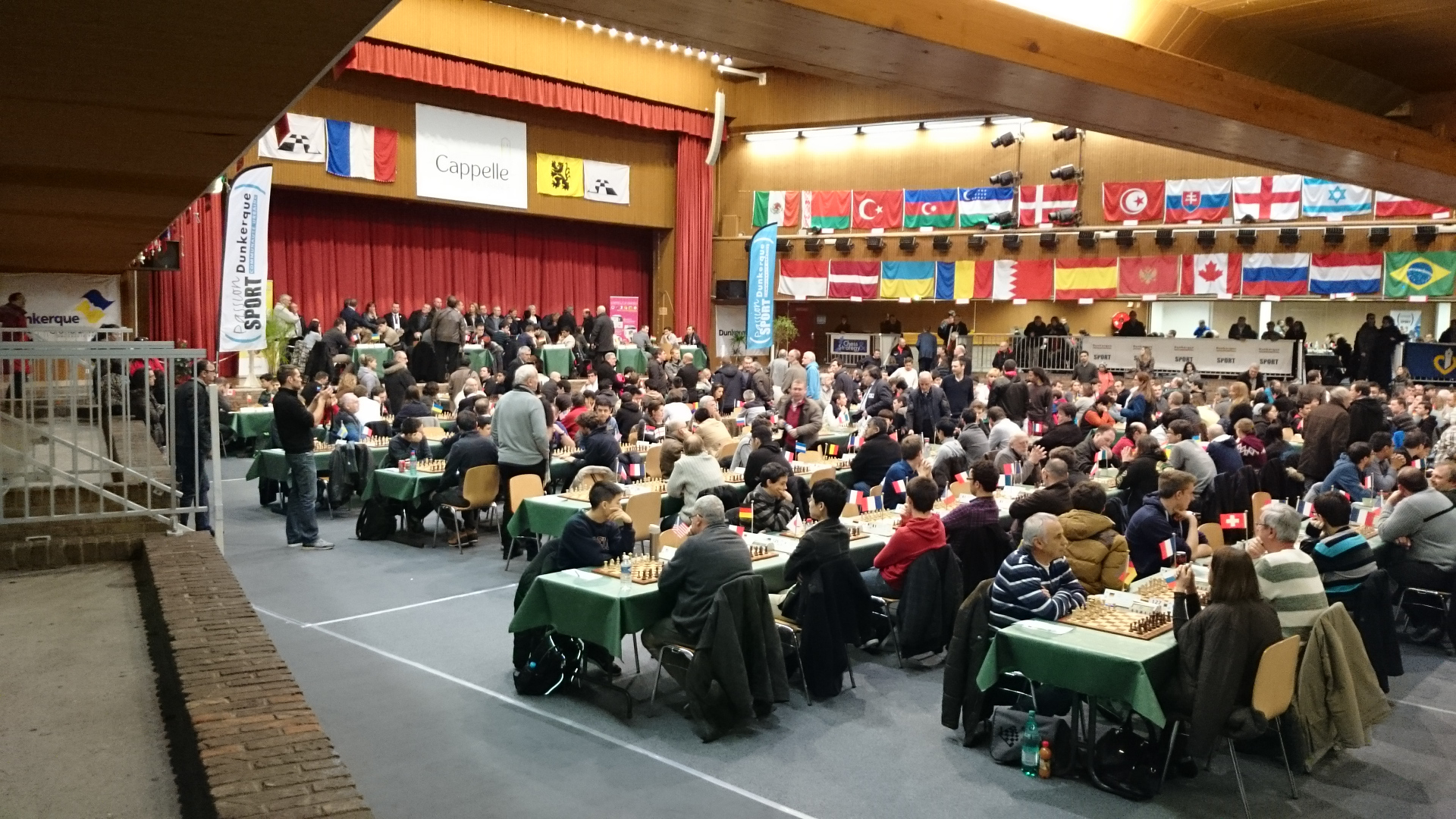 Since 2017 the Cappelle Open has been on a smaller scale. The 2017 open had 220 players from 10 countries (see photo below). Since then the number of players has increased to about 350, including about 50 FMs, IMs and GMs.
Latest news from Cappelle La Grande can be found on the L'Echiquier Cappellois club website.